Dal Lake, Mcleod Ganj
Dal Lake McLeod Ganj is a small lake that lies within the foothills of the Dhauladhar Mountain range. The lake is at the end of a popular short hike from McLeod Ganj and a visit to the Dal Lake is pleasant half day activity while based in the region.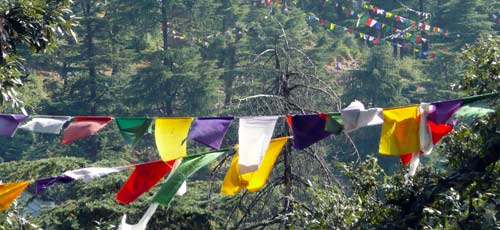 The pray flags of McLeod Ganj
Dal Lake is an artificial lake that is surrounded by dense Himalayan cedar trees while the vista over the craggy mountains adds to romantic mountainous scene location. Positioned on the banks of the Dal Lake a major temple dedicated to Shiva and makes the region an important religious centre.
Visitor Information for Dal Lake McLeod Ganj
Thankfully the lake has undergone a program of environmental improvement with the excavation of the polluted muddy silts to be replaced with clean waters and aquatic life. The cleaning of the lake is a blessing for Hindus who believe that to bath in the waters which were blessed by lord Shiva will remove a person's distresses and negative emotions.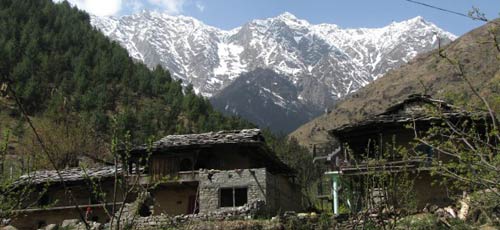 The stunning mountains close to McLeod Ganj
The Hike to Dal Lake
The lake is close to the small village of Tota Rani which has developed into another Tibetan centre as a Tibetan school was constructed for them here. The entire area has a pleasant atmosphere of peace and calm. Dal Lake is far from the greatest tourist destination but it is another good focal point for a walk in the stunning scenery that surrounds McLeod Ganj and Dharamsala.